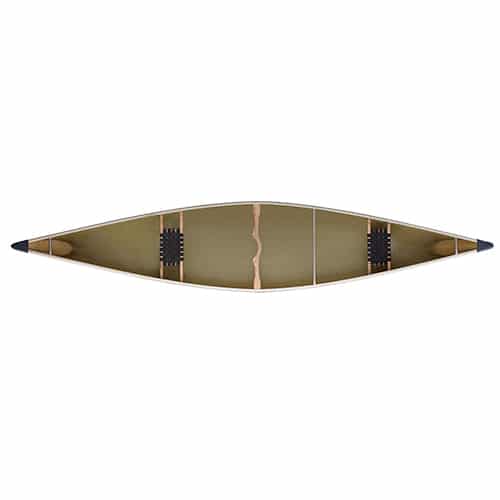 Northstar B-16 Starlite w/Internal Skid Plates
The B16 has a full hull with plenty of capacity in a short and maneuverable package. Like its sibling the B17 you can expect a dry boat with predictable behavior in moving water thanks to the symmetrical rocker and can be easily paddled solo since there is not a thwart behind the bow seat.
---
Lay-up: Starlite w/aluminum trim
Weight: 39lbs
Lenght: 16ft
---
Retail price: $3400    Sale Price – $3100 
SOLD OUT!