On this half-day tour, we will paddle from Tofte Park down to Temperance River State Park to view the falls that flow into the gorge and search for agates along Lake Superior beaches. You'll learn how the river was formed and what treasures abound here. When heading out on the "big lake", we will travel in 2-person kayaks and we will be wearing wetsuits.
Minimum age for this tour is 14.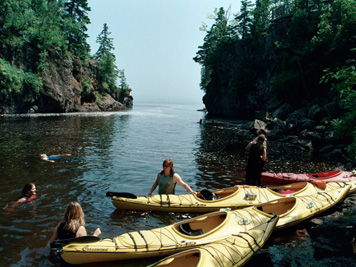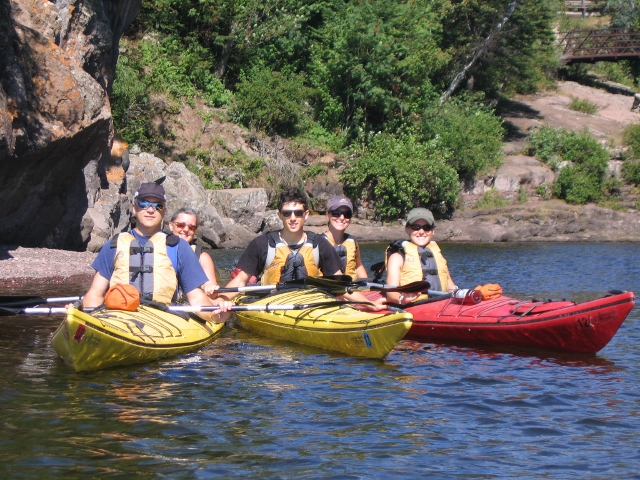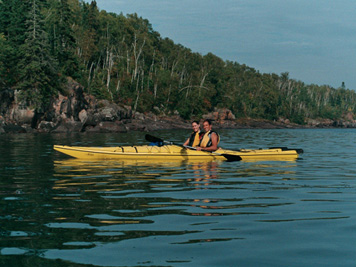 On this tour we will visit two historic sites on Lake Superior. The first is Father Baraga's cross where we'll provide a brief history of this brave missionary priest and why this cross was erected. From there we will paddle into the impressive Taconite Harbor. Although no longer used for the iron ore trade, Great Lakes Freighters up to one thousand feet long still deliver coal to this historic port. When heading out on the "big lake", we will travel in 2-person kayaks and we will be wearing wetsuits.
Minimum age for this tour is 14.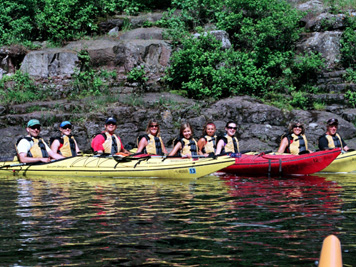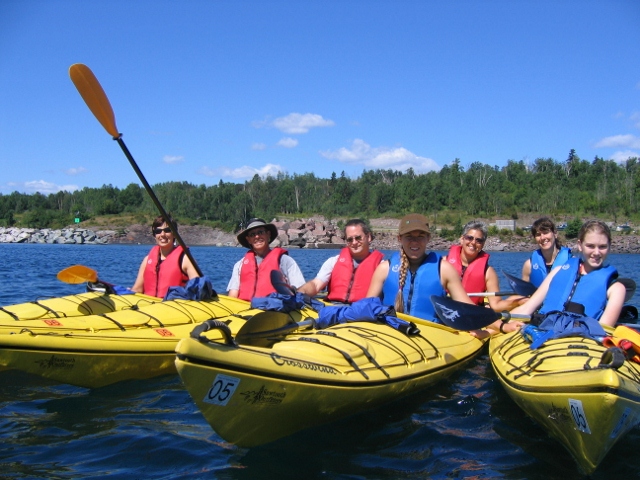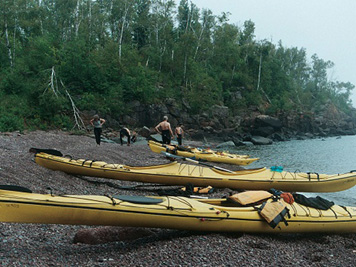 This is a fun and relaxing tour for nature lovers. Your journey will include paddling a quiet wilderness lake located in the Superior National Forest. It's  a great place for wildlife sightings like moose, eagles and loons. This tour is a perfect introduction to kayaking for beginners and also allows our guides to accommodate people who would like to expand their knowledge in paddling by trying out a single kayak.
This tour is fun for all ages and abilities.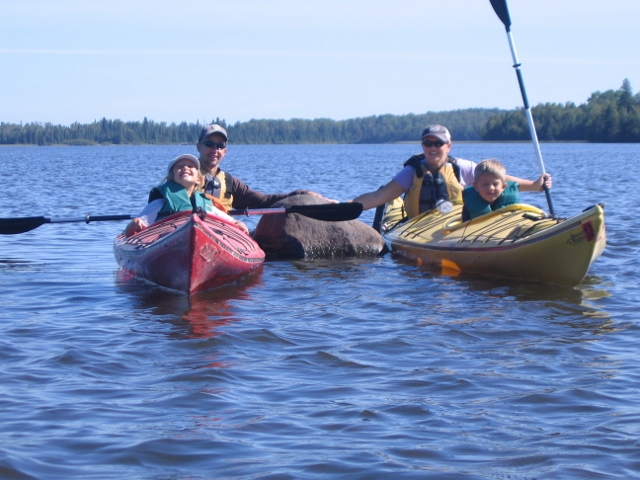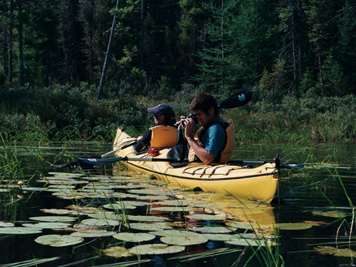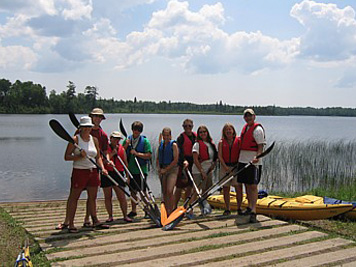 General Information
Time:

9am-noon

or

1pm-4pm

. Arrive at our shop 20 minutes before the tour.
Cost – $55/person – includes round trip transportation from our shop and all equipment needed.
Advance reservations required, credit card will hold your spot.
Participants need be in good physical condition.
We use sit-in (not sit on top) kayaks with narrow cockpits;  ask everyone in your group if they think they will be comfortable sitting in this type of kayak.
2 people minimum for the tour to go.
Gratuities always welcome
What to Bring
Swimsuits (for Lake Superior Tours Only) – We wear wetsuits while out on our Lake Superior tours and swimsuits/shorts are the best to wear under them. All other tours are welcome to wear swimsuits if you would like to take a dip in the lake.
Shoes that can get wet – Your feet will get wet stepping in and out of the water to get in and out of the kayak.
Set of warm clothes – Weather can change quickly, be prepared for cool weather with a warm insulating top and jacket.
Water and snacks – Bring 1 bottle of water/person and any snacks you might want while you are out.
Camera and/or binoculars – We have dry bags for these items so they are safe to bring.
Sunscreen, sunglasses, and a hat – These items are a must have while on the water, even if it is cloudy.