The view from atop Palisade Head with its beautiful shoreline features is quite breathtaking; the view from Lake Superior as seen from a kayak can be equally dramatic. Palisade Head rises more than two hundred feet above the lake and is home to the peregrine falcon. Paddle through beautiful sea caves, over gigantic boulders with a view relatively few have seen.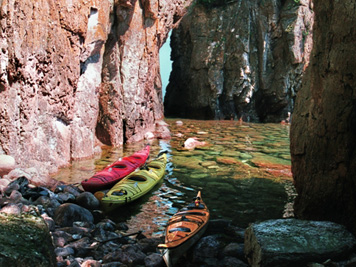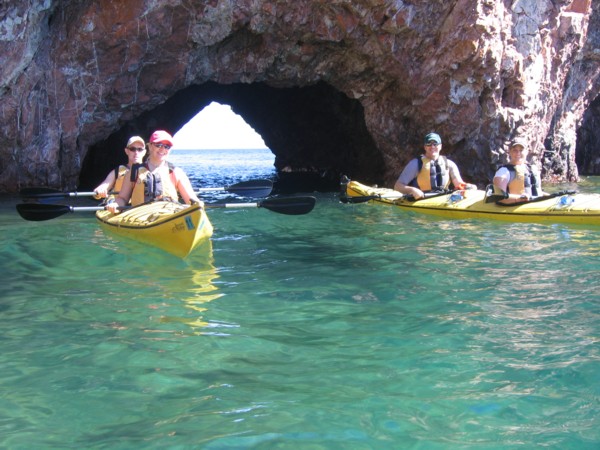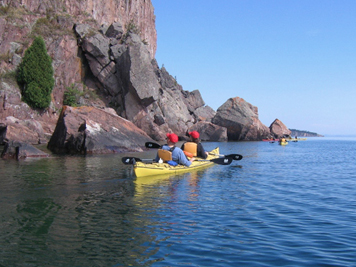 Paddle along magnificent shoreline, rugged cliffs and cobblestone beaches. We'll paddle beneath the lighthouse and learn some of its history. We will also paddle over the Madeira ship wreck and learn how she came to grief.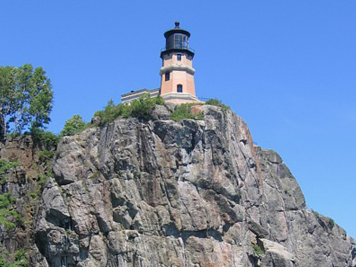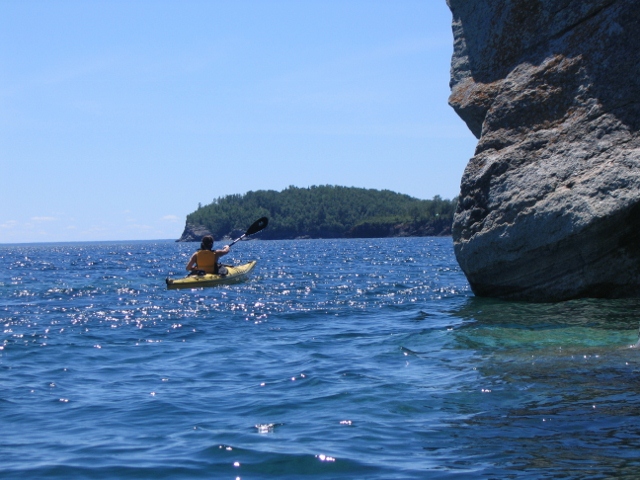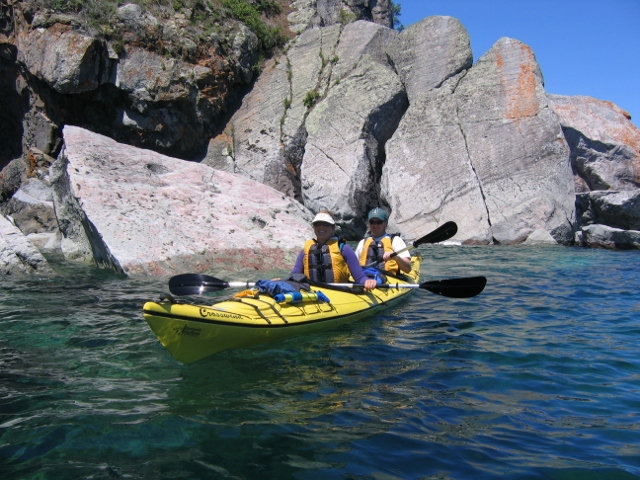 Brule Lake is one of the largest entirely non-motorized lakes in the Boundary Waters Canoe Area Wilderness. With it's seemingly endless number of islands, bays and peninsulas, you'll want to have a camera handy to capture the serene beauty of this dramatic landscape.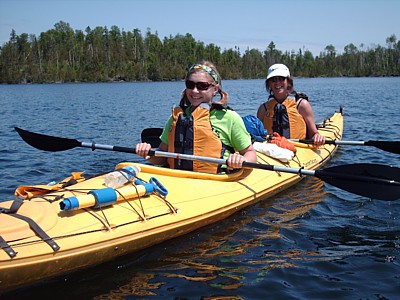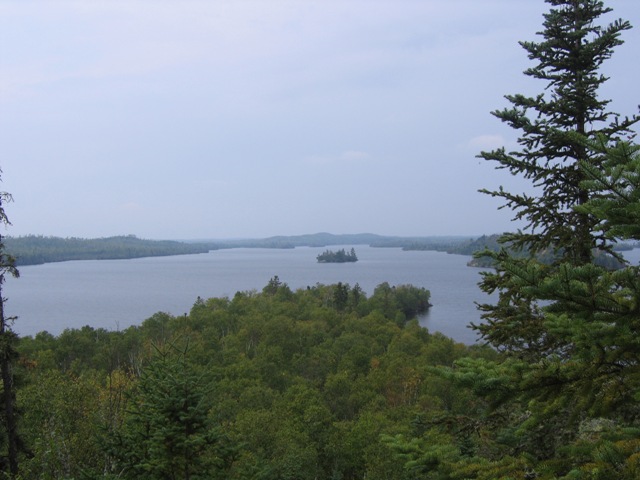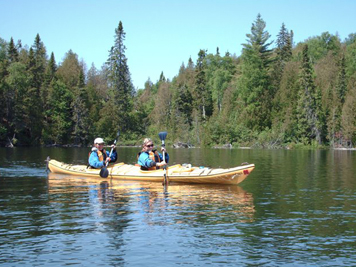 General Information
Time: 9am-3pm- Arrive at our shop at 8:45. Meeting us at the tour location is an option if it is closer to your lodging.
Cost – $110/person – includes round trip transportation from our shop, all equipment needed, and lunch.
Minimum age is 14 years.
Participants should be in good physical condition.
Two person kayaks will be used. We use sit-in (not sit on top) kayaks with narrow cockpits;  ask everyone in your group if they think they will be comfortable sitting in this type of kayak.
Advance reservations required, credit card will hold your spot.
4 People Minimum for a tour to go.
Gratuities are always welcome.
What to Bring
Wear your swimsuit – we wear wetsuits while out on Lake Superior and swimsuits/shorts are the best to wear under them.
Shoes that can get wet – Your feet will get wet stepping in and out of the water to get in and out of the kayak.
Set of warm clothes – Weather can change quickly, be prepared for cool weather with a warm insulating top and jacket.
Water and snacks – We provide lunch, but you are responsible for bringing 2 bottles of water & snacks you might want to eat.
Camera and/or binoculars – We have dry bags for these items so they are safe to bring.
Sunscreen, sunglasses, and a hat – These items are a must have while on the water, even if it is cloudy.