Staff Picks: Daytrips, Destinations and Detours
Jeff Lynch
There are so many beautiful places here on the north shore and so many different ways to visit them. You likely have a spot you make sure to visit and explore every time you venture north.  Each member of the team here also has a favorite spot we love to visit when time allows.  We want to share those favorite places with you.  Keep reading to discover the beautiful places that call us into the wild.  You may just feel the same call we do.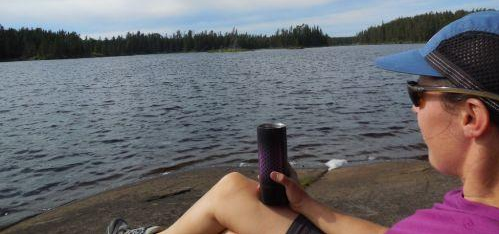 Sarah – Lake Paddling/Camping:
Silver Island Lake is a special wilderness lake in Superior National Forest.  It has eight FREE first come, first served camp sites on the shore with four other sites only accessible via canoe or kayak. Travel further on the Portage from Silver Island Lake into T Lake to enhance the wilderness feel at three more campsites with increased solitude.  I love how quiet and out of the way this lake is.  It's so pretty with numerous nooks and crannies to explore.  The lack of traffic on this lake makes it a perfect getaway whether just a day-paddle or an overnight break from the business of life.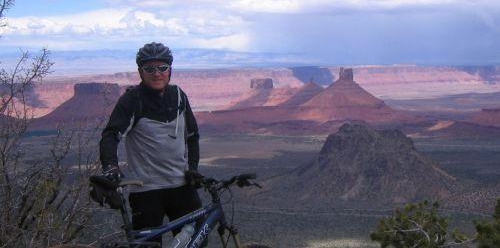 Jeff – Mountain Biking:
Britton Peak hosts some of the best single track on the north shore and has only been made better by the addition of a new extension called Flume which has just been fully completed. What makes this my pick is the fact that Flume takes me further into the maple and ash groves providing a diverse blend of dirt and boardwalk riding. Exciting, flowing traverses and huge berms, combined with a Contoured boardwalk make for a seamless ride.  I can zip up the Sawbill and be back home for dinner.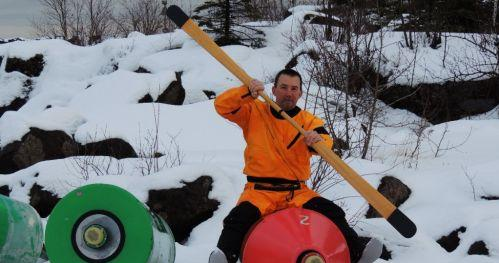 Qajaqr Dave – Kayaking the Distance:
It's a rare treat for me to get out on the Big Lake all alone in the Summertime.  So I would start at Black Beach, where the cave tour starts, but continue much further.  I would paddle through the caves, below palisade head, down under the cliffs and around shovel point.  I would venture as far as I wanted to explore, taking in the epic and ancient geologic formations that make this shore so beautiful.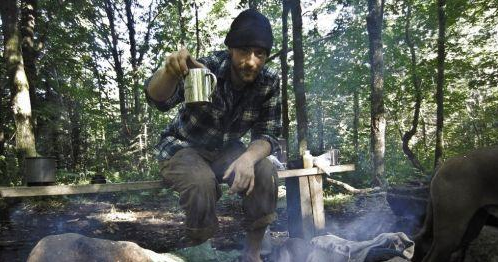 Matthew – Day Hiking/Rock Climbing:  
Despite its popularity, I love to slip away to Carlton Peak after work or for a full day escape. If I want a full day hike, I can start in Temperance River State Park for a 6 mile round trip hike through breathtaking scenery.  Most days I am just excited to get up there and climb the vertical faces of unique Anorthosite that was once quarried for its coarse-grained, glassy, greenish-gray composition completely unlike any other rock in the area.  Views from the summits of both Carlton Peak and its slightly shorter neighbor, Tofte Peak are stunningly expansive in almost every direction.  No matter how you reach the summit, it's the perfect place to sit and take in the peaceful beauty.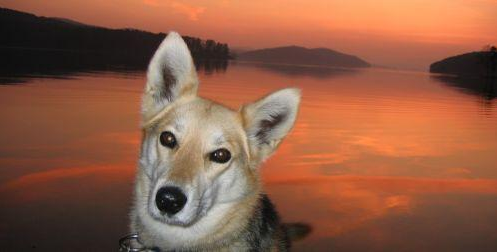 Winnie – Hiking/Swimming:
I may be getting old but I still love to hike.  My favorite romp in the woods takes me on the SHT spur trail to Lake Agnes from the Caribou Trail.  Starting from the Caribou Lake parking lot, I sniff my way uphill and always stop at the White Sky Rock overlook.  There are always great things to smell there. I then continue into dense forest eventually reaching an ancient Cedar grove nestled among huge boulders.  But the best part is reaching Lake Agnes to jump in its cool and clear water. I love going for a swim while Jeff and Sarah rest at the campsite on shore.
We hope you enjoy these special places as much as we do.  Happy summer exploring!